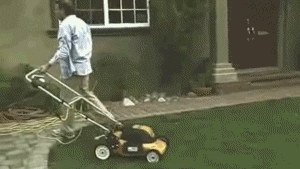 In past years George Martin, Claus and Monica have done a fantastic job mowing Bridal and Riverside LZs the WCSC board is very thankful for all of the hard work they have put in. Thank you George, Clause and Monica!
We consider the mowing of LZ's an essential service, it is critical for the safety of our member pilots to have a regularly mowed LZ. Therefore we are putting the job of mowing Bridal and Riverside out to bid giving members priority on the bid if they fit the criteria. If no members decide to bid we will accept bids from 3rd party service providers.
Criteria: 
Be capable of doing the job.
Have a mower capable of doing the job.
Commit to doing the job on a schedule. 
Aproxamate Schedule:
Riverside - requires minimum 1x per month.
Bridal - requires 4x per month moving to 2x per month later in the season.
Any member that would like to place a bid to mow these LZs should get in contact with Fraser Valley sites Director, Eric Woolsey site_fraservalley@westcoastsoaringclubREMOVE_THIS.com as soon as possible. Bidding will close 10 pm May 18th, 2018. 
We will continue to host volunteer work parties to help clear roads, launches and other less mission-critical jobs.
Thank you for your attention!
Your WCSC BOD
P.S.
The winning bid must also remove old mower from Riverside LZ